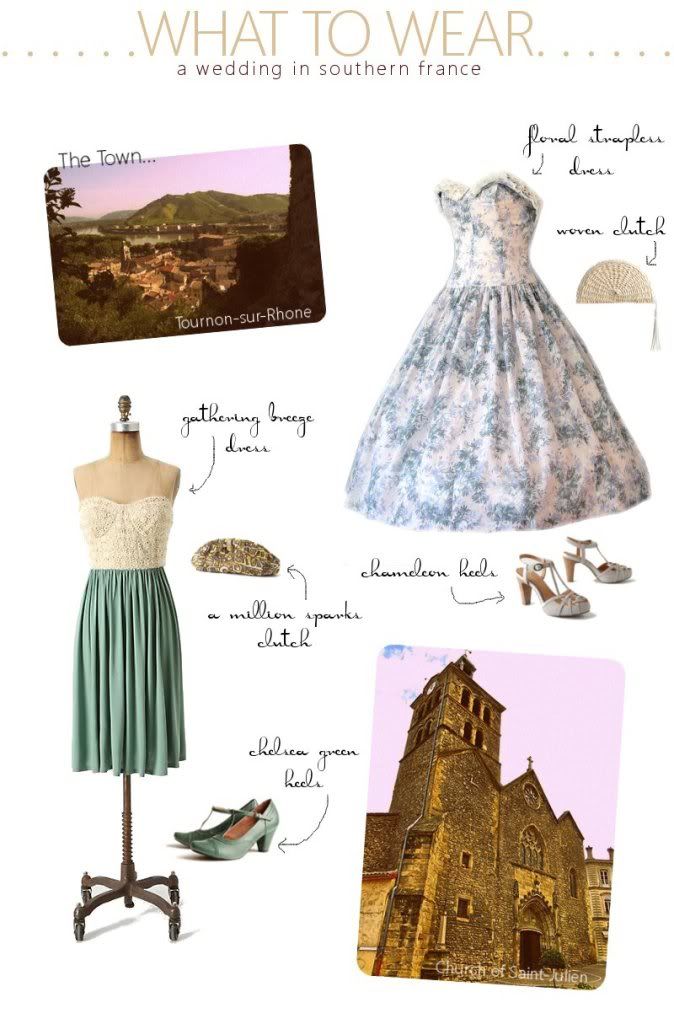 I'm barely back in Texas, yet in just two weeks I'll be headed to Geneva and hopping on a train to Tournon-sur-Rhone in southern France for my dear friend
wedding. At least I think I'll be headed there via train. I haven't yet looked into to see if that is actually possible. And, oops, I haven't actually booked my flight. It's on today's agenda along with a list of random other things to do including investigating trekking groups in Tanzania and writing a script for a foodie show on the Thai Food Network.
In the meantime, what to wear to the wedding? To me, these seem quite fitting for the event. We'll see what actually materializes.
Thinking about it...
Thinking about it...