Whether it's going out to a party or staying in for a quiet evening, the jury is still out on what exactly I'll be doing this New Year's Eve. Regardless of what happens, I will be dressing up, there are no questions about that. I just can't help myself! It feels so good to get dolled up, and honestly, I don't have many occasions to do so these days.
When it comes to hair styling, my skills are worlds away from exceptional but at least I can say they're not horrible. This said, I've been looking for vintage inspiration that is actually attainable given my average coiffuring skills.
Rita Hayworth & Classic 1940s Curls.
I absolutely love the wild look of Rita's voluminous curls in the 1940s film,
. Never would I have thought that my hair could achieve such ample curl, however, Fleur of
created this
, proving all you need is a wave. Love.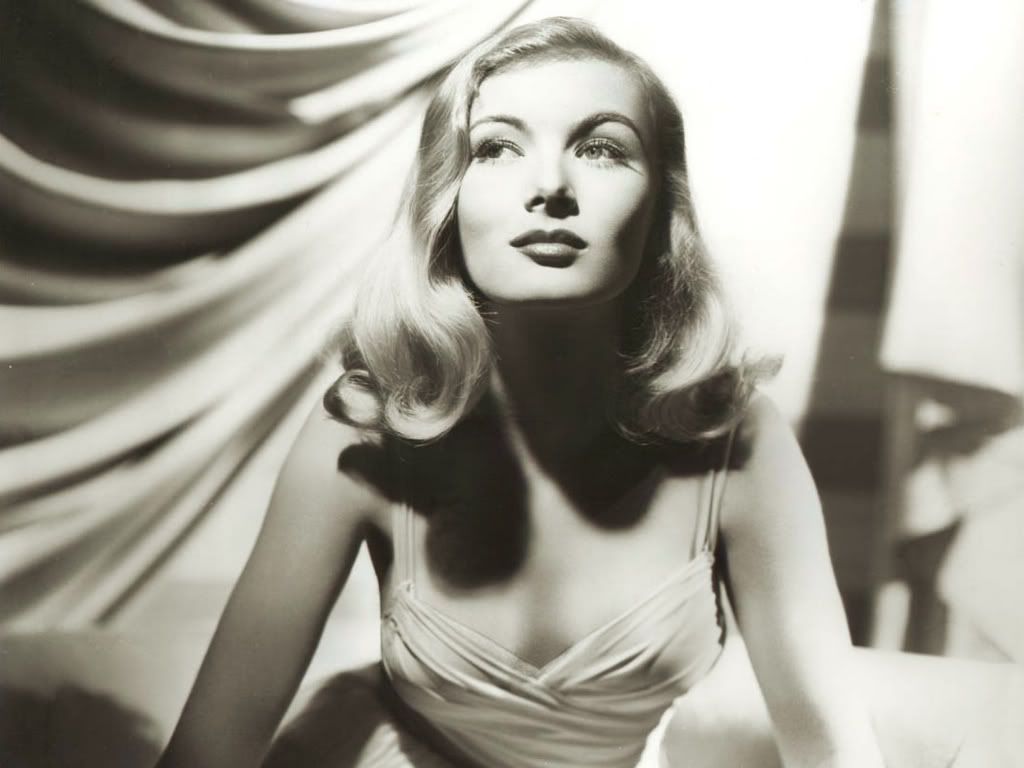 Veronica Lake & The Peekaboo.
What can I say other than, in my mind, this hairstyle pretty much epitomizes Old Hollywood glamour. It's hard to believe this iconic style was created with an accidental runaway lock of hair during one of her early photo shoots.
While this style requires more patience than Rita's style above, it's still easy to create on your own. Get a bit of help with this
. Not only is it a great visual guide for this classic peekaboo look, it also gives a variety of gorgeous alternatives.
Myrna Loy & the Finger Wave.
There really are so many ways of creating and styling a finger wave. I particularly love Myrna's style above with long hair, a center part and loose, slightly frizzy curls. I'd love to wear it with a large bun at the nape of my neck, adorned with some sort of sparkly vintage clip. This tutorial features a gal with short hair, but it's easily adapt it to a variety of lengths.
Now, I just need to decide! It's between one of these looks or possibly a more modern style from one of these incredible tutorials below. In case you're looking for more inspiration, here are a few other links I love.
Super sweet & simple hair tutorials on the more modern side.
More styling guides! Equally lovely but definitely more complex.
A cutesy, inspirational hairstyling video straight from the 1930s.