I am very much a nightgown kind of girl. I've worn them as long as I can remember. As have my grandmother, my mother, my aunt, my cousins. We all have, all the women in my family. It's just what we wear to bed. What we've always worn to bed. I've been made fun of, absolutely, and on may occasions.
Middle school and high school sleepovers were especially rough. At a certain point, I bought a few socially acceptable sleeping outfits to wear when I spent the night out. This generally consisted of boxers and a t-shirt, essentially the go-to 90s sleep attire. I would pack these in my overnight bag to avoid any obnoxious remarks. My close friends, however, they knew the truth. The fact that I always wore nightgowns at home and that I still do. Although these days, I must say my nighties are a bit cuter than they've been in the past the fact remains, I still rock them and that's just something I'll never be able to break.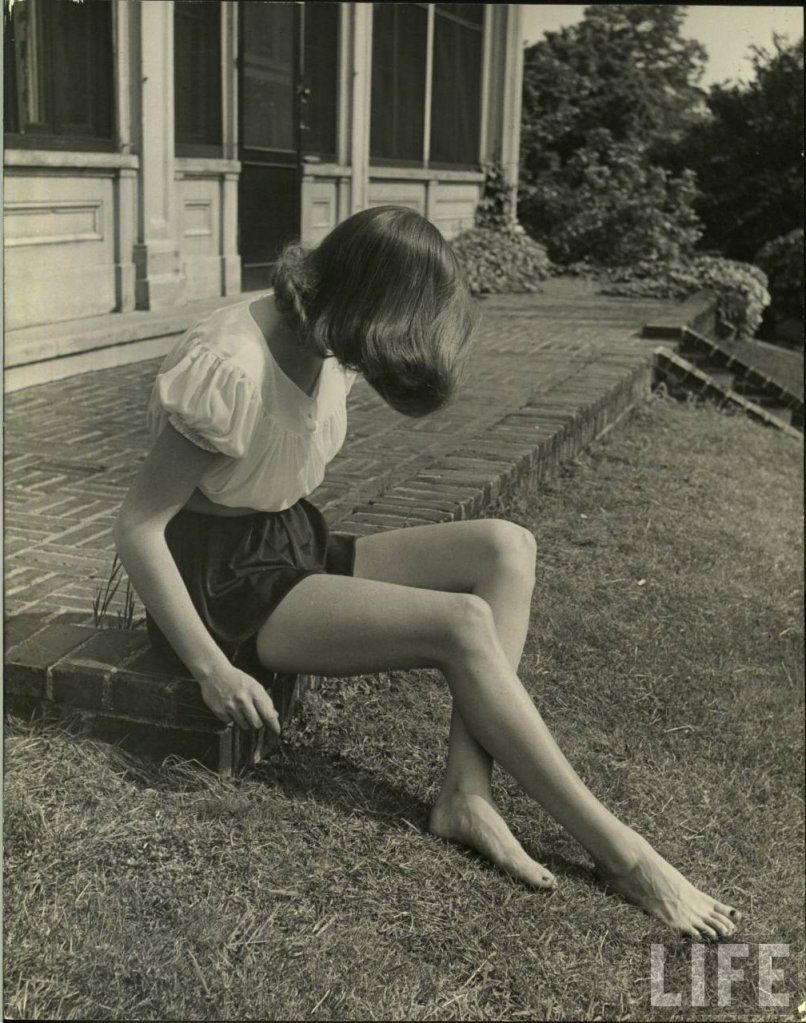 Time Life photographer,
, shot these photos of summer underwear (AKA summer nighties) in 1949. I'm absolutely in love with them. But now I'm curious, what do most gals sleep in...you?