Estate sailing. /iˈstāt ˈsāliNG/ The process of sailing from estate sale to estate sale with an insatiable desire to find impeccable vintage clothing and accessories.
That is, at least, my definition of the act. An act that is indubitably one of my favorite pastimes. If I don't walk away with a few vintage goodies or random items that I don't really need, I almost always make it out with an interesting story or two. Yesterday's impromptu estate sale stop gifted me with an unexpected bounty of both. Here's the briefing:
My mom and I, already on the road to Dallas, decided to reroute ourselves to a nearby estate sale just slightly off the beaten track. (Insert shout out to my aunt here, who made several persuasive calls
highly
encouraging us to go.)
We stopped. Got out. Went in. And this is what we saw...Rooms that went on and on. Nonetheless, a seemingly small house. Then an add on. Then another and possibly another. Corners that led to a garage that led to nooks that led to sheds. An architectural maze of sorts. I could have gotten lost in there, we both could have. But this stop was an afterthought, of course, so time was of the essence. We sorted through the clothes, finding a nice stack for ourselves. And then, because I can't help picking up scrapbooks and perusing old photos, I saw a seemingly run-of-the-mill notebook. I picked it up to thumb through it and to my enjoyment, found it was filled with magazine cut outs and newspaper clippings of 1940s Hollywood starlets...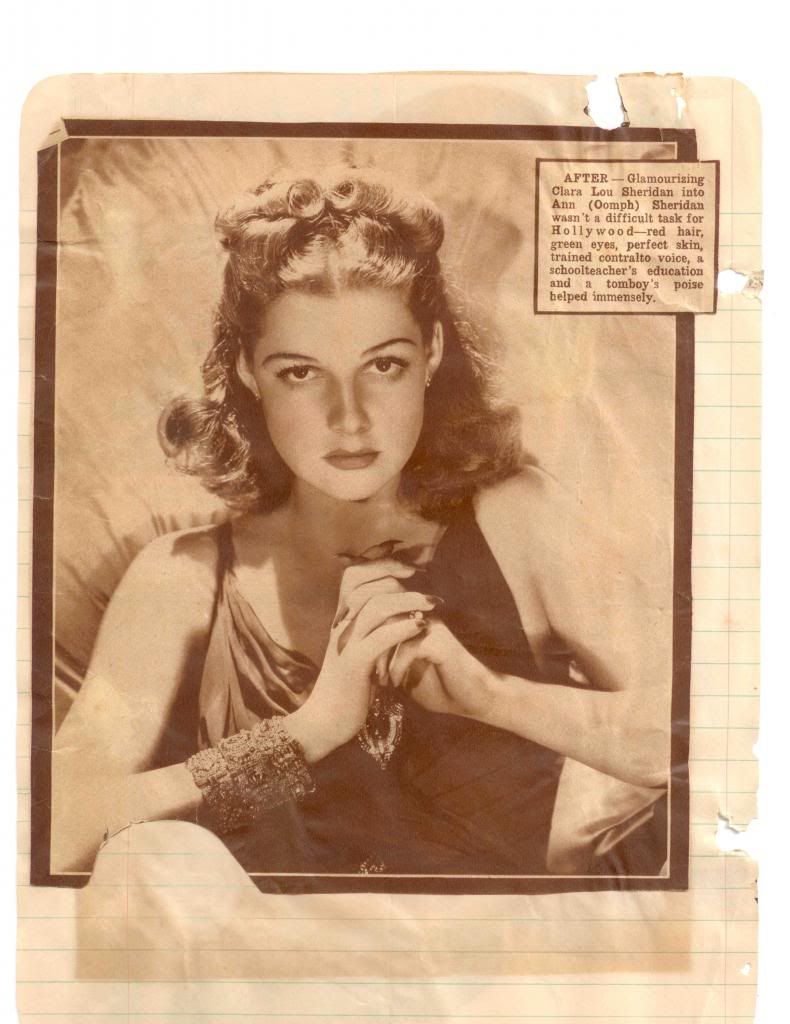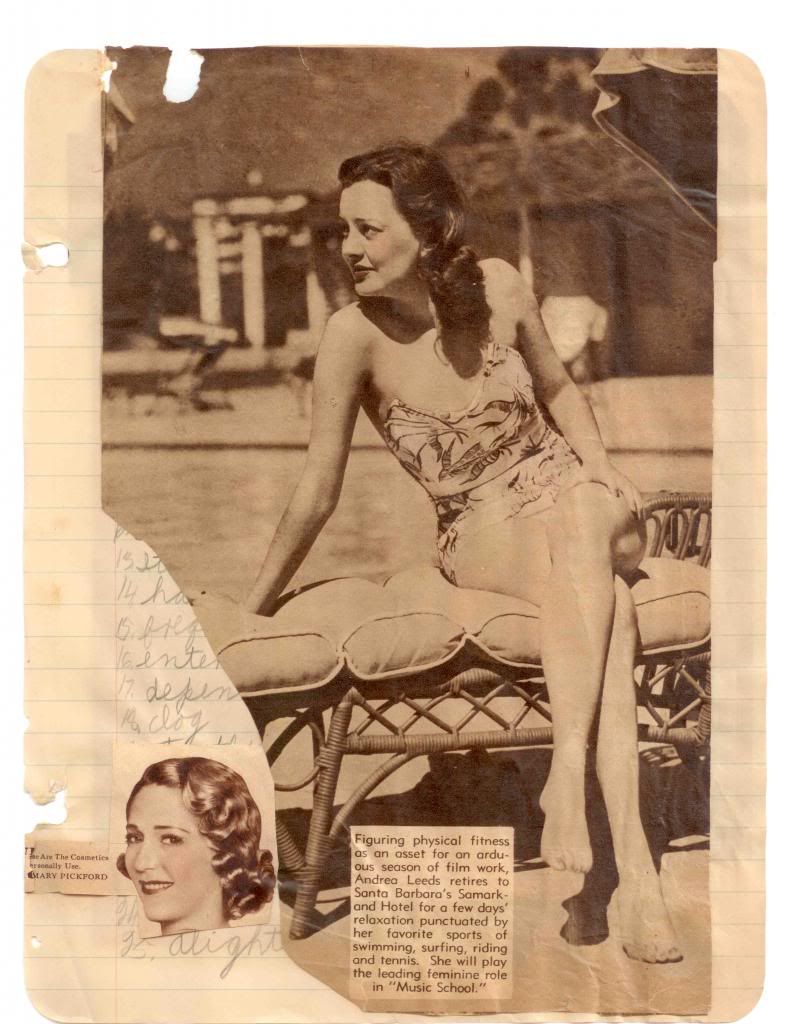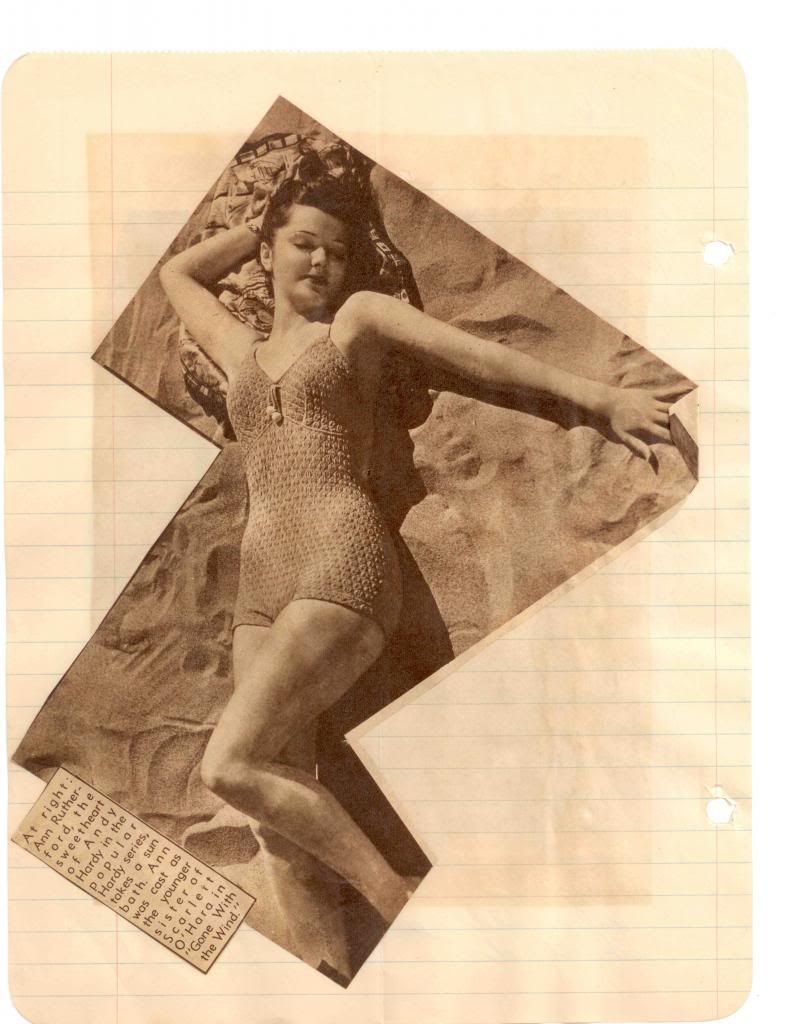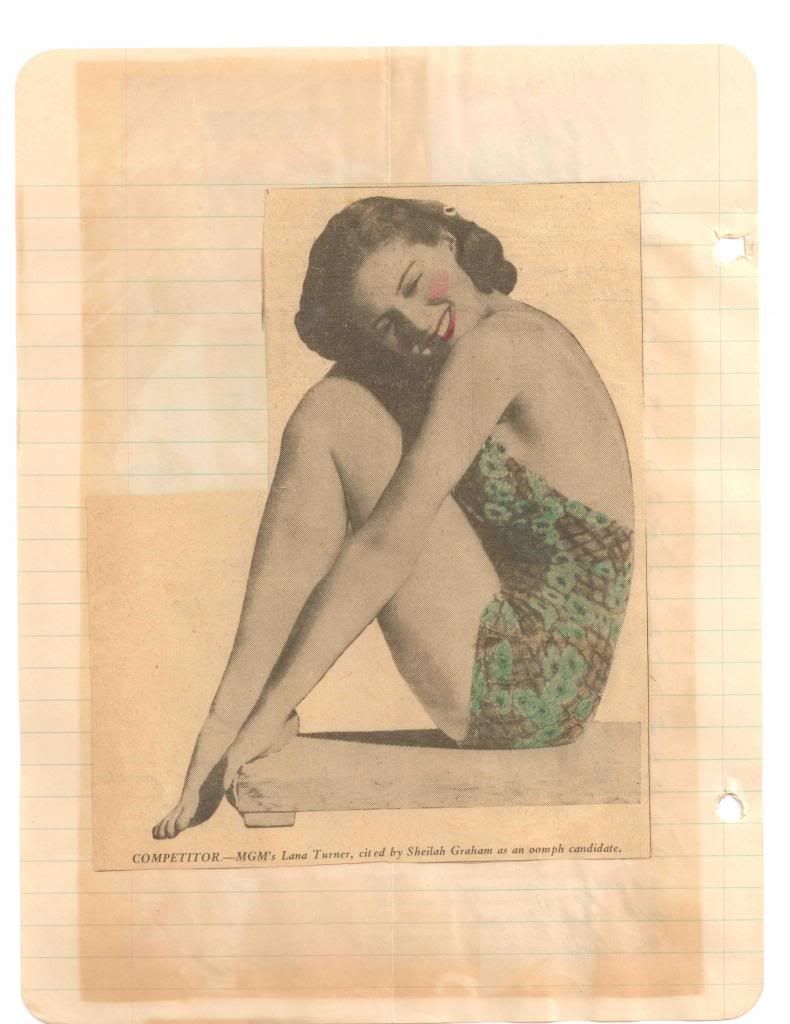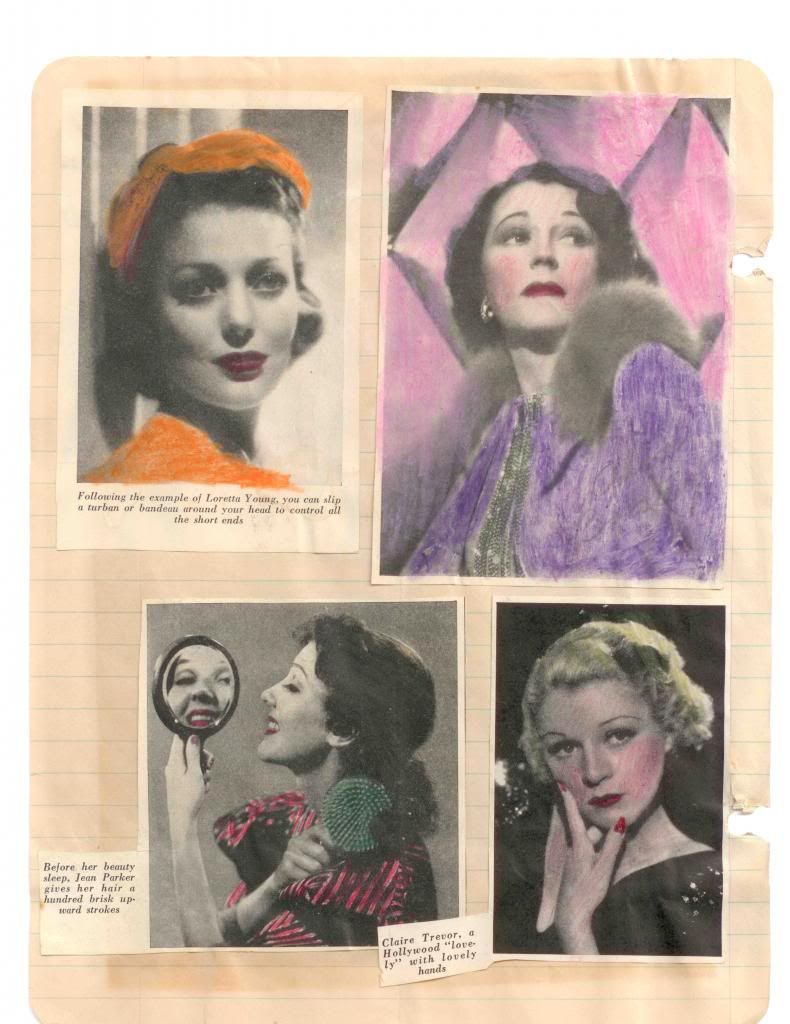 And this isn't even the lot of it! Not only is this an entertaining find, but an amazing resource. I'm sure I'll be using it for dating clothing in the future. A functional beauty and I've gotta say, a dollar well spent!