Nothing makes me swoon quite like the attention to detail often found in vintage clothing. Whether hand-stitched or machine made, the intricacy, time and care put into so many of these pieces always blows my mind. I'm really loving these 10 vintage details at the moment. Which details strike your fancy?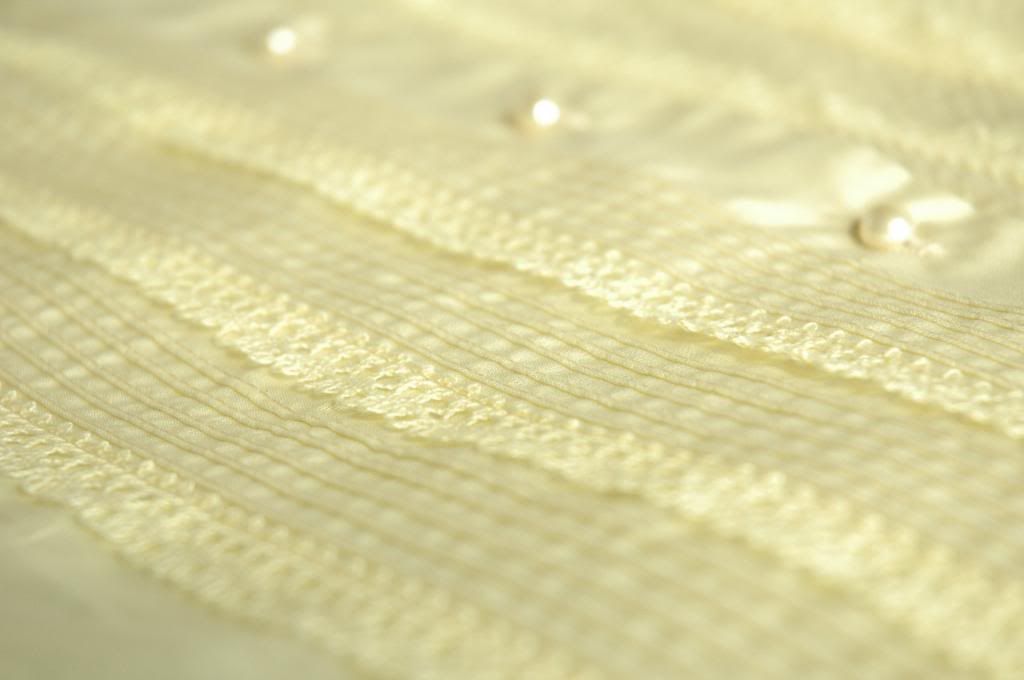 Pintucks. These narrow tucks are just about the sweetest detailing in vintage clothing. While they're often used in children's wear, I love finding them on 1950s dresses and two-piece outfits. If you're interested in how to create pintucks, STC Craft has a great stitch-along tutorial.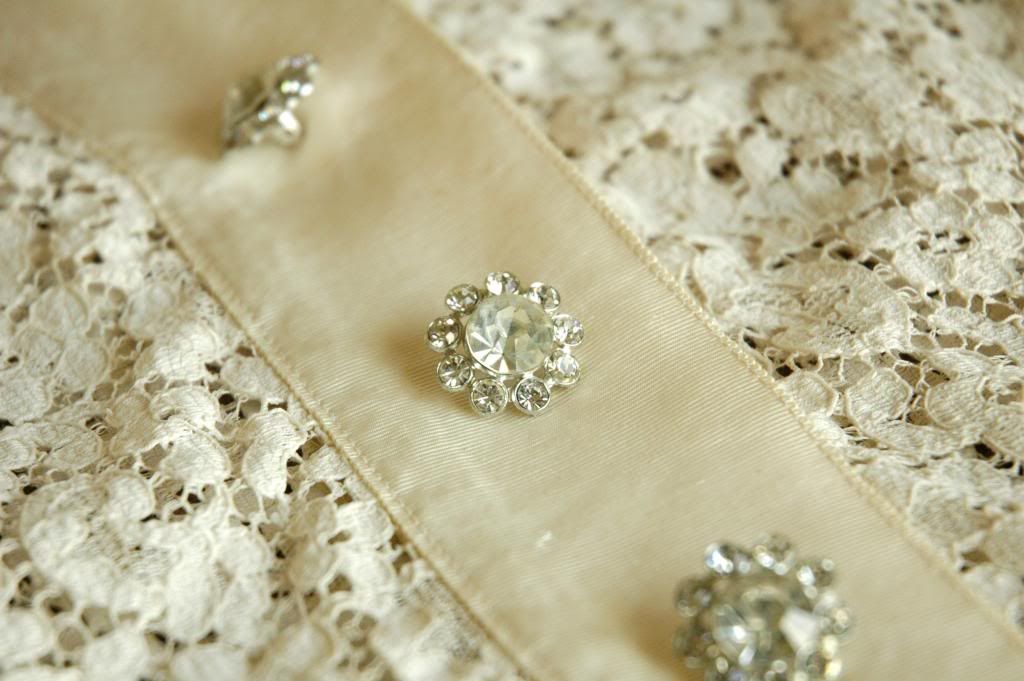 Buttons. With the end of WWII rationing, fashion took on a previously deprived extravagance. This lavishness was seen in everything from excessive use of fabric to overly glitzy accessories in the late 1940s and early 1950s. Naturally, rhinestone buttons were a popular detail on many 1950s dresses.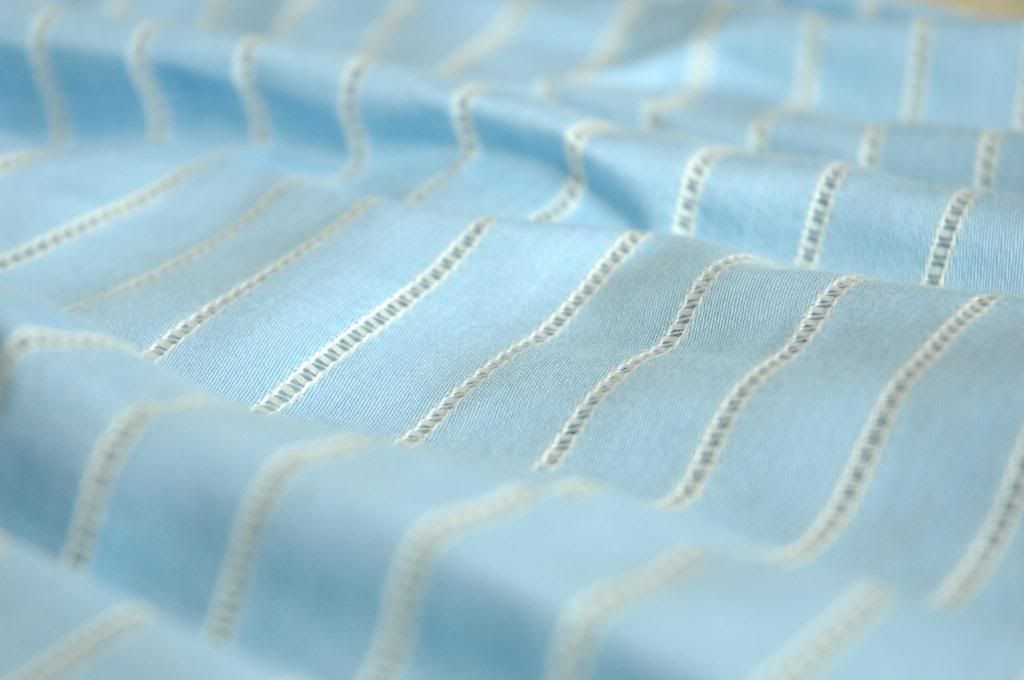 Faggots. A perfect combination of beauty and practicality, faggoting is a favorite utilitarian detail of mine. In Victorian times, the technique was often used in lingerie with silk, satin, linen and cotton. Since then, this beautiful way of joining two pieces of fabric has turned into more of an ornamental detail as seen in this 1950s two-piece outfit.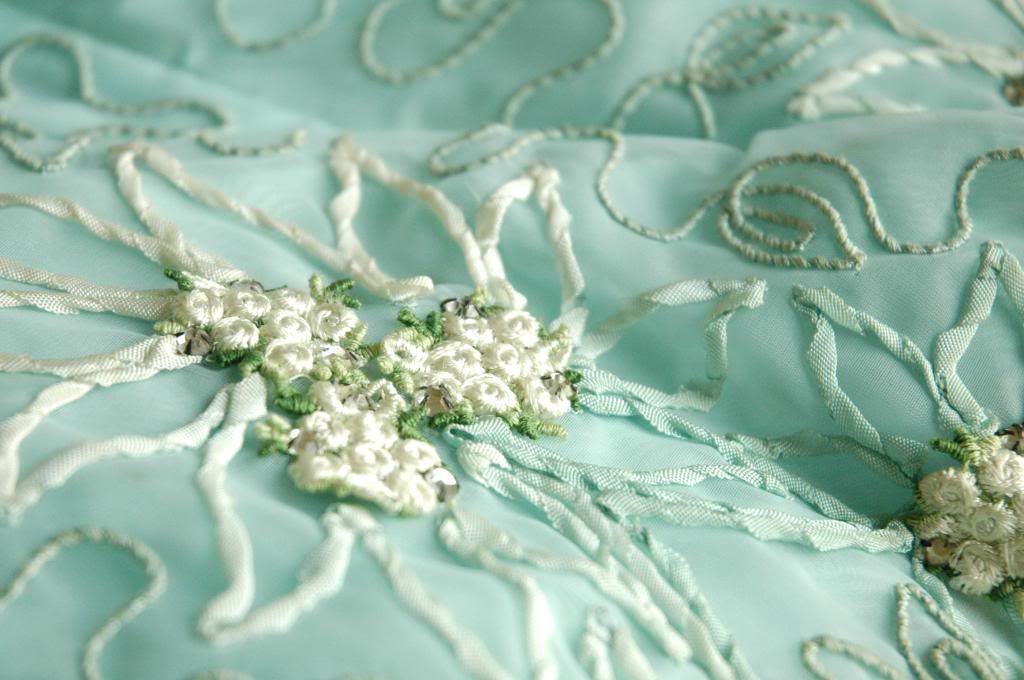 Embroidery. One of the earliest forms of clothing adornment, embroidery exists in a world unto it's own. With so many techniques and styles it's no wonder embroidery has never gone out of style. I love the twirled rose and ribbon embroidery on this 1950s Adele Simpson dress.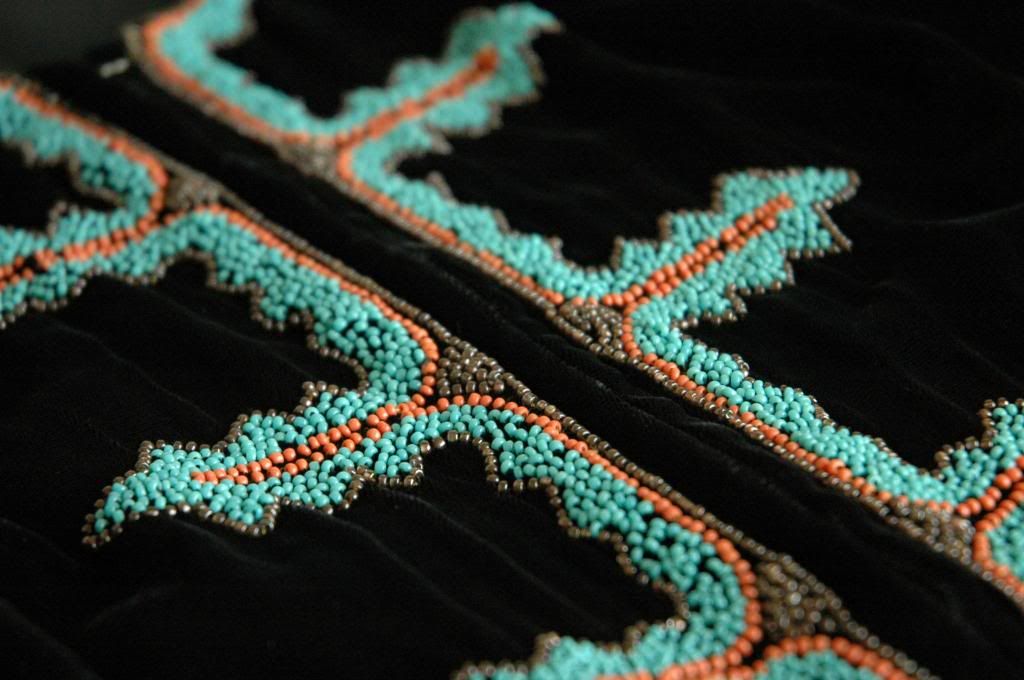 Beadwork. Another time-tried detail, beading always wins me over when I'm on the hunt for vintage. Sometimes subtly stitched, other times intricately designed enhancing a would be Plain Jane piece. Isn't the Navajo-inspired beadwork on this 1930s jacket incredible? P.S. She's soon to be in the shop!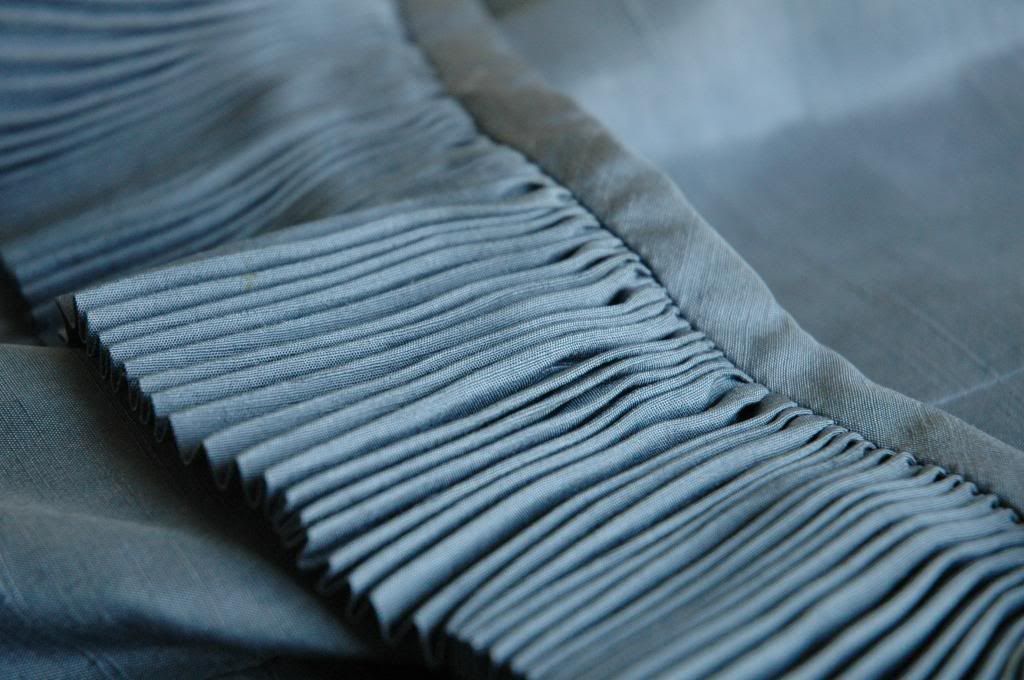 Fluted Trim. Pleated, plaited, fluted. Three names for similar techniques all dating back to the 16th century. Although this detail isn't seen much in modern fashion, fluting irons used to be a common household item in the late 19th and early 20th centuries. Here's an interesting article about the technique.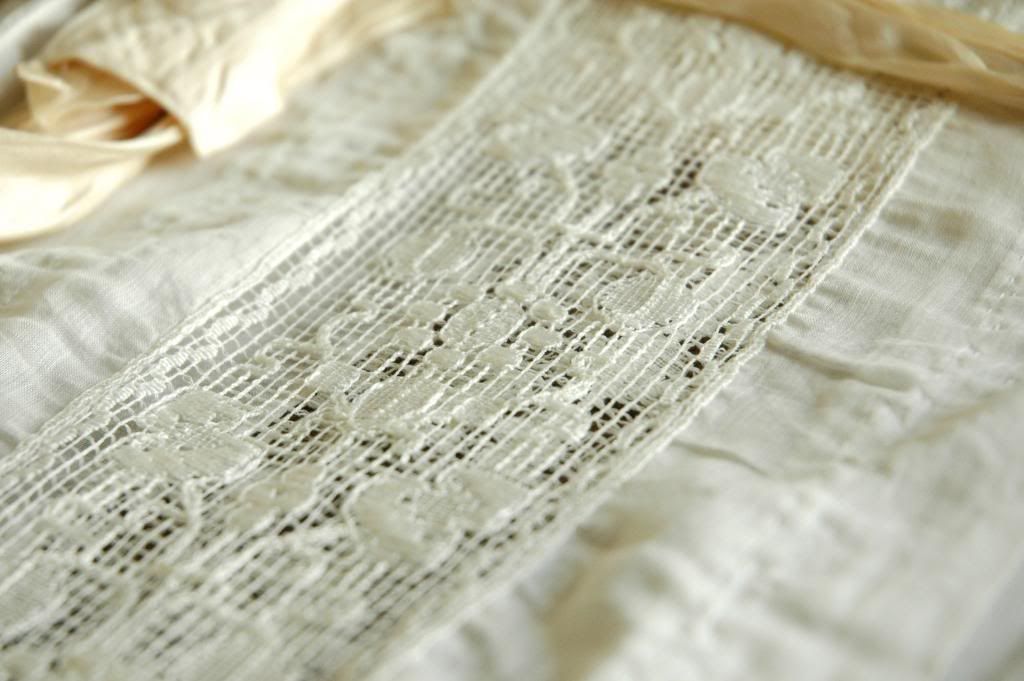 Lace Inserts. While often reminiscent of turn-of-the-century fashion, the delicate detailing of lace inserts aren't limited to Edwardian garments. This ultra feminine detail had a slight resurgence in the 1930s and 1940s in both blouses and evening gowns. How incredible is the detailing on this Edwardian wedding dress from Deoma's Boutique.
Applique. Even the simplest pieces can be dressed up with applique by just adding an intricate piece to the neckline or pocket. Or in the case of this 1960s cocktail dress, the shoulders!
Sequins. Admittedly, sequins wouldn't always make my top 10 list but what's that...King Tut to King of Pop!? Yep, both men as well as many folks in between have had a penchant for sequined fashion. How could I resist a detail loved by so many in history?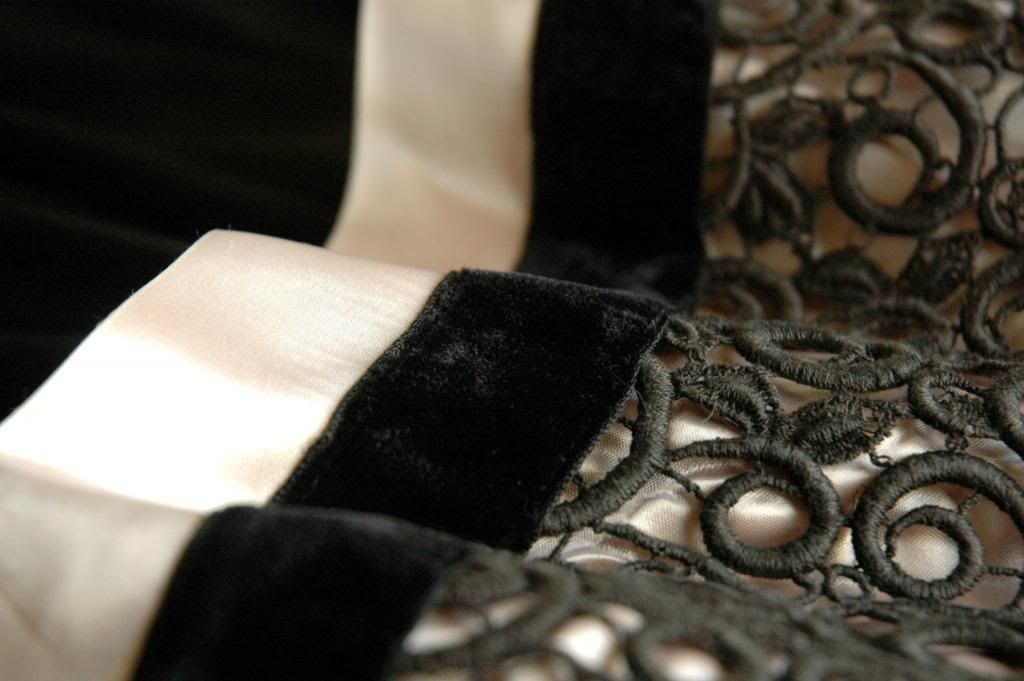 Velvet Trim. A snippet of luxury, velvet trim truly is divine and easily adds elegance to a dress. The stacked velvet and satin trim combined with lace overlay bodice in this 1950s Junior Couture dress is killing me (softly, of course.)