During World War II, planning a wedding within just a few days was not uncommon. Men were going off to war, unsure of what the future held, and coming home for brief leaves on just a moments notice. The uncertainty of the times seemed to breed frenzied passionate decisions among the unmarried. In an era of whirlwind romances, my grandparents love story mirrors that frenzied mentality. It was brief, to the point and a bit nutty. Now let's hear it!
My grandparents grew up in the same small Texas town never really knowing each other. In 1942, my grandmother was 23, living at home with her parents and working as a waitress at a small cafe called Houston's. My grandfather was 21, already serving as a captain in the U.S. Air Force and coming home to visit his family when he could.
As luck would have it, and as you may have already guessed, he was a customer and she was his waitress. Flirtations abound and then he was off again, apparently with her address in hand. He was traveling at the time and wrote her a few postcards as he moved from place to place. He nicknamed her Ginger and began signing Love, Oscar Lee. One thing led to another and before she knew it, my grandmother had received a series of postcards with the last line of the final card saying, "Please wire me if you want to marry me."
There you have it, folks. A week or two of cafe flirtations, a few short months of a postcard writing and just like that they were engaged, never a date to be had!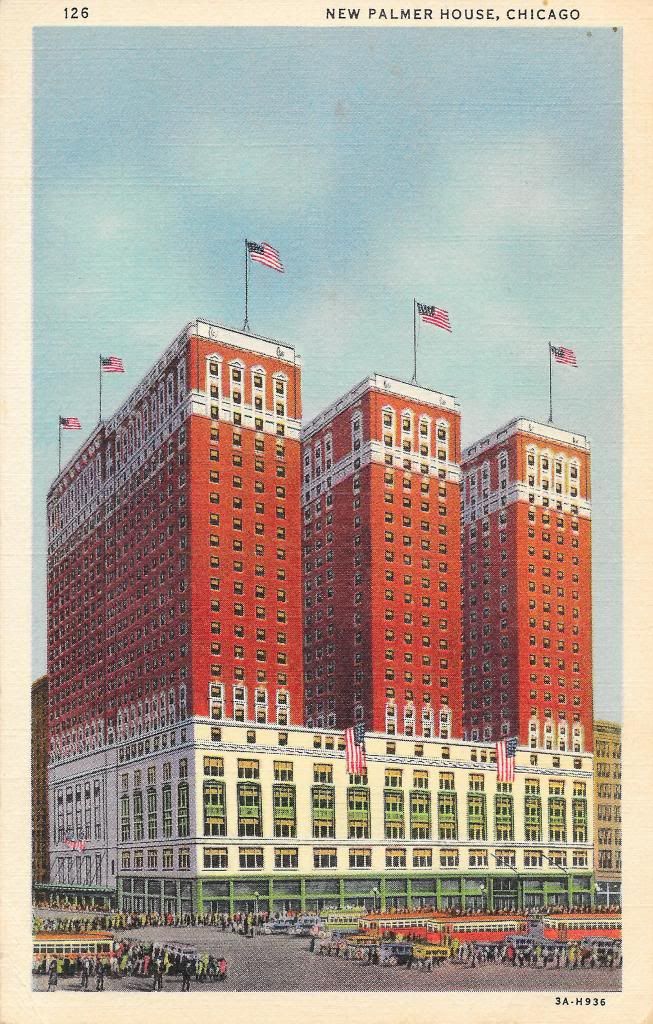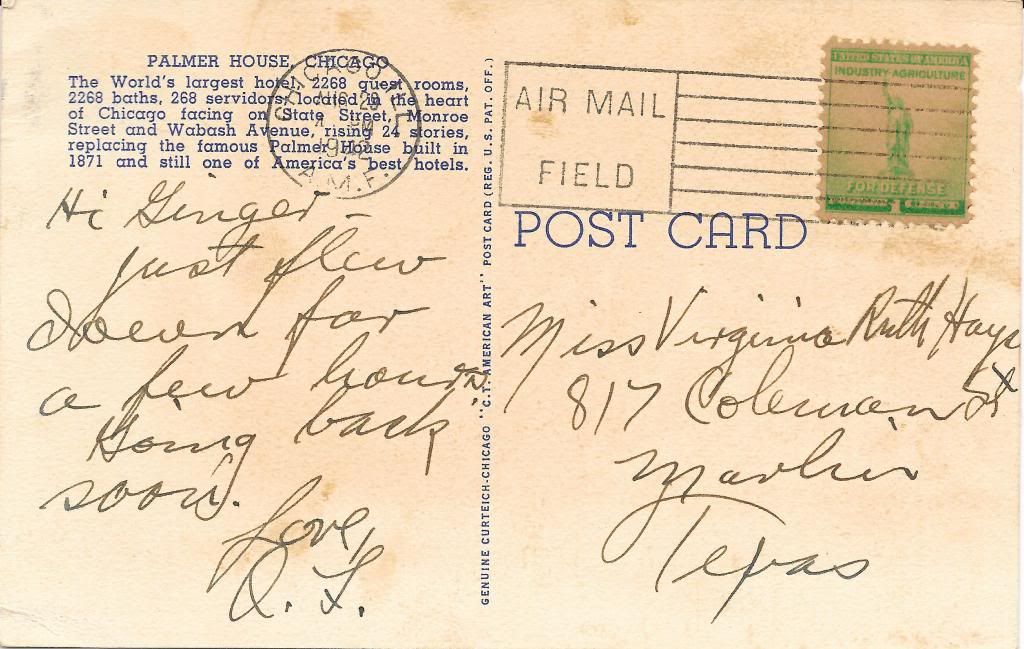 Now I'm not certain, but seeing as my grandmother kept everything she ever had, I'm pretty sure the postcards above are the only ones they exchanged. You may be asking yourself a question right about now. Let me go ahead and answer that for you...No, none are missing! There are only three postcards prior to the Will You Marry Me series. How is that for a whirlwind romance?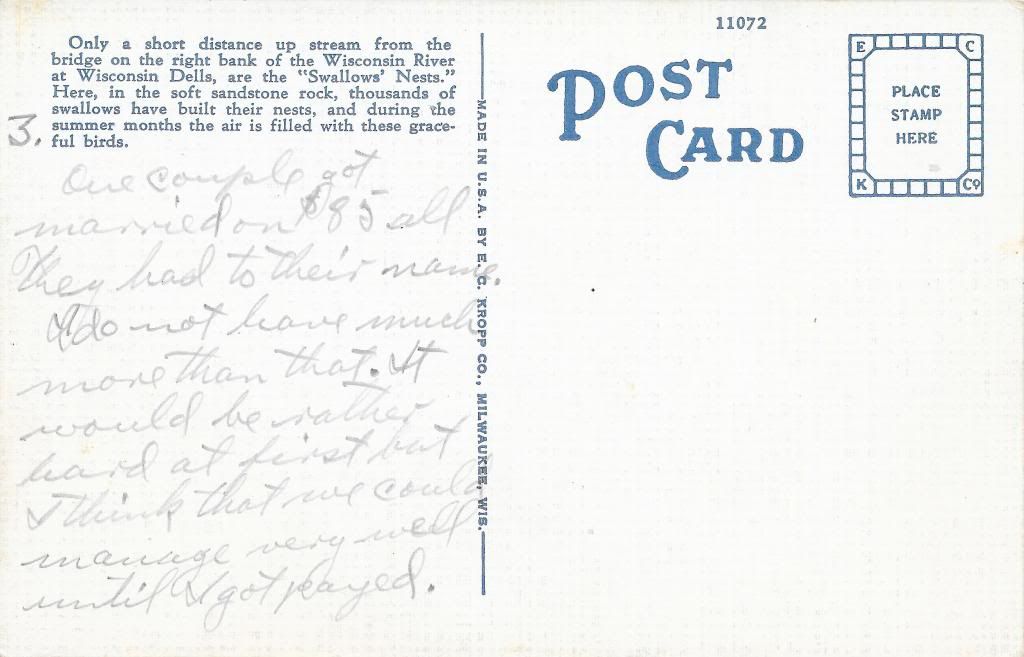 Stay tuned for a post later this week about their wedding day and the man they couldn't shake...